a photo challenge day....
Fuschia from our daughter's home land, Ethiopia. This photo taken just a year ago represents the beauty of adoption, the love, and how much it has blossomed.
Simplicity photography challenge: macro
Then I realized that this shot of the beautiful fuschia may not be child centered enough and ineligible for the paper mama photo challenge.
So, I am adding another shot from Ethiopia. This shot was taken from the window of the bus, where I took in as much of ET as I possibly could. I made eye contact with this lovely Ethiopian girl walking in the street, she shot me this gorgeous smile....
what I love about it is that she isn't posing. she didn't get ready to have a photo taken....she lives in Addis Ababa and those luxuries aren't even a thought. Who knows what her life circumstances are, but she is radiating such beauty. so simply.
I love this shot so much...that I am sharing the unedited version of the photo, to further emphasize her simple beauty.
the paper mama photo challenge
project 64:scarlet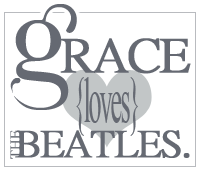 grace loves the beatles
And isn't this simply beautiful? Jack created this cookie creation at "Cookie Daze" last summer.
For the Trendy Treehouse Shutter Love: Cookie!